Coronavirus updates
March 25th COVID-19 update: We're Still in this Together!
It has been over a year since COVID-19 changed so much of our daily lives. We have seen hardships like never before. We have also seen perseverance and grit as people have responded to this new challenge. As we enter what we hope is the final stage of the pandemic, I wanted to update you on what we are doing to help you stay safe and live a healthy and active lifestyle.
Our Commitment
We continue to offer great-tasting and nutritious smoothies to support your individual health and fitness goals, from boosting your metabolism, to building your immune health or supporting your joint health and flexibility, just to name a few.
We have multiple contactless service options for you including online ordering, curbside pick-up, delivery and drive thrus in many of our stores. We want to make it as easy as possible to get your smoothie the way you want it so you can remain healthy and active.
We will continue to have our team members wear masks and encourage guests to as well. We believe this is important in providing you with a safe and healthy environment.
We continue to encourage social distancing and have reduced capacity in some stores. Our stores continue to follow all CDC guidelines to help keep you safe.
We continue to maintain our enhanced cleaning and sanitation protocols in all stores.
As I committed to you over a year ago, Smoothie King will continue to be a place to help you achieve your individual health and fitness goals. We are grateful for your support for nearly 50 years, but your support this past year meant so much to me, my team and our individual franchisees across the country. I challenge you to do your part over the next few months, remain vigilant and stay active.
December 2nd COVID-19 update: We're Here to Keep you Safe Through the Holidays
What a challenging and tumultuous year 2020 has been. We have experienced things that most of us would have never imagined and yet we continue to persevere and work through these challenges. With COVID-19 cases rising again and as we approach winter, I wanted to remind you that Smoothie King is still here to help you power through and be your best self on your health and fitness journey.
Our in-store teams continue to wear face coverings and practice enhanced hygiene standards; cleanliness is our top priority to help slow the spread of the virus. We have also enhanced our contactless service with improvements to our curbside pickup and online ordering experiences. Our delivery service, in partnership with DoorDash, is another great way to experience Smoothie King. Our stores are largely back to regular hours so that we can be there for you when you need us and will remain open to serve you as local regulations allow.
Smoothie King's custom blended smoothies are a great way to stay healthy during the holiday season and all year long. Our smoothies are packed with whole fruits and organic veggies with no syrups, artificial colors, flavors or preservatives and many with no added sugar. We continue to add purposeful smoothies like our Metabolism Boost and High Intensity Workout smoothies and have enhanced our Vegan line of smoothies by adding a new plant-based milk choice with Oatmilk by Califia Farms. We are blending the most delicious and purposeful smoothies we have ever made.
As you celebrate the holiday season please stay safe and know that Smoothie King is here to help you stay healthy and active.

August 5th COVID-19 update: Mask Required for Guests In-Store
Smoothie King is an integral part of your health and fitness journey, which is why effective August 10th, we are requiring guests to wear a mask or face covering while ordering or waiting inside our stores. Team members will continue to wear masks. We do not see this issue as political, but rather what we can all do individually to slow the spread of the virus and create an environment where everyone feels safe.
The CDC is recommending that we wear a face covering while out in public when social distancing measures are difficult to maintain. We all want to get back to the things we miss, and we believe this small step will help us do just that.
As a partner in your health and fitness journey, we will provide you with a safe and healthy place that you can rely on. We have continued our enhanced cleaning and food handling procedures and created many ways for you to enjoy our fast and convenient contactless service. Smoothie King is here for you with purposeful smoothies that are great tasting and healthier than ever.
We are in this together and let's do all we can to beat this pandemic.
May 12th COVID-19 update: Your Well-Being Matters
We realize it may have been difficult to remain committed to your health and fitness journey over the past several weeks. With schools closed, gyms closed, being required to stay at home and the constant news about the virus, staying committed to health and fitness has been a challenge for us all and often put on the backburner. We've all found ways to cope, whether it's trying a virtual workout for the first time or simply taking a walk around the neighborhood. But one thing is for sure – we're all in this together and we'll get through it, together.
Many things have changed but one thing you can depend on is that Smoothie King is here to help by serving you the delicious, purposeful smoothies you love in a clean, safe environment. Whether you're finding your new workout routine, want more fruits & veggies in your diet or just want to lose a few of those quarantine pounds, we have a smoothie for you. At Smoothie King, we care about helping our guests achieve their personal health and fitness goals; we are here for you!
New contactless carryout and delivery options, with either drive-thru or curbside pickup offered at all locations, all available through our Healthy Rewards app or smoothieking.com.

Team members will wear masks and gloves for the foreseeable future, and receive wellness checks before each shift. All high-contact surfaces and seating will be sanitized throughout the day and comply with state & local social distancing guidelines.

As always, we'll only serve smoothies fresh-made with whole fruits & organic veggies, no artificial flavors, colors or preservatives, and no syrups ever.

Provide guests access to exclusive health & fitness content, like Under Armour's My Fitness Pal, to help you maintain an active lifestyle even if the gym is closed.

We also continue to give you benefits and value through our Healthy Rewards App where you can order, earn and redeem rewards. Plus, don't forget our $5 Friday where you can get a 32oz smoothie for just $5 every Friday.
Whatever happens, Smoothie King is here to help you Rule The Day. Thank you for being a part of the Smoothie King community and a loyal guest. It is you who motivates us to serve you each day. No matter the path that is taken we are all in this together.
April 22nd COVID-19 update: Giving $1,000,000 in Smoothies to Local Heroes in our Communities
Now more than ever, we understand the health of you and your loved ones is of the upmost importance. We are continuing to make your health and wellness priorities our priority, and we are ramping up our efforts to live our mission. Whether it's in our stores, on our menu or in our communities, we are doing what we can to inspire healthy and active lifestyles during this difficult time.
$1,000,000 Smoothie Donation
Today, I am proud to announce our new initiative to donate $1,000,000 in smoothies to local hospitals, testing centers, police and fire stations and other essential workplaces in our stores' local communities across the country.
Over the next several weeks, our franchisees and team members will blend, package and deliver thousands of nutritious, meal-replacement smoothies to essential workplaces in their communities. These workplaces are dependent on local heroes to perform selfless, amazing work at the risk of their own health and safety.
By donating a million dollars' worth of smoothies, we are expressing our sincerest gratitude and appreciation for essential workers while also supporting their health and wellness. In a time where they don't know when or where their next meal is coming from, Smoothie King will be there to fuel their long, strenuous days.
You Can Help
We're also giving guests the opportunity to show their appreciation for these brave men and women. Guests can purchase a 20-oz smoothie for $6 for healthcare workers, and the local Smoothie King will deliver it safely to healthcare workers on the front lines.
Expanded Curbside Service
To underscore our emphasis on guest safety, Smoothie King's curbside service is now available at all non-drive thru stores. This will continue to allow you to shop at our stores conveniently and safely. Thank You I want to personally thank you for being our guests. Most of our stores are locally owned by people just like yourselves, and we cannot be more appreciative of your support and dedication to Smoothie King. These owners are relying on you to survive this unprecedented global event, and we believe they can because of you.
Thank you again for trusting us to be an integral part of your health and fitness journey now and in the days, weeks and months to come.
April 12th COVID-19 update: An Update on our Efforts to Keep you and our Team Members Healthy and Safe
As the situation surrounding COVID-19 continues to develop, Smoothie King remains committed to inspiring a healthy and active lifestyle.We are implementing added measures to protect the health and well-being of our guests and team members and are updating Healthy Reward statuses.
Updated Safety Measures
We've marked off 6-foot intervals inside our stores and will begin stationing hand sanitizer at the door and ordering counter for guests to use. We are requiring all team members to wear protective personal equipment (PPE) when it is available and we are requiring them to use gloves when handling orders and payments.Our team members are receiving frequent wellness checks during their shifts.More information on all the added safety measures can be found on our COVID-19 response page.
Healthy Rewards Loyalty Status
As a Healthy Rewards member, we understand it may be difficult to redeem your rewards given the current situation. You earned those, and you shouldn't lose out on them. Going forward, all rewards you earn as well as birthday rewards will have extended expiration dates.For our Champion members with expiring status in April, May or June, we're extending your status for an additional three months, too.
Contactless Ordering Available
Order online or through the Healthy Rewards App for safe, contactless pickup in-store or at select locations via curbside and drive thru.
Guests can also order smoothies to-go in-store for carryout or at drive thru locations. To find the location nearest you, visit our store locator.
April 2nd COVID-19 update: Supporting our Smoothie King family, so they can support yours
At Smoothie King, our mission is to inspire people to live healthy and active lifestyles. We want to let you know we remain open and will continue to be here for you – fueling your health and fitness journeys during this difficult time.
First and foremost, our focus is the health and safety of our guests and team members. We are operating in full compliance with state and federal mandates and strictly following the guidelines and recommendations of the CDC and local health authorities. We have also put a number of additional measures in place to keep you healthy and safe, like more frequent cleaning and hand washing, as well as contactless service via carryout, online or in-app ordering and delivery and curbside pick up, where available.
Almost all Smoothie King locations are owned and operated by small business owners, which is especially difficult during a downturned economy. We are your neighbors and proud members of the community. Your support over the next several weeks will be crucial to the success of our business, and we appreciate and need your help.
So, too, do our team members – many of whom rely on this position to support their families and pay their bills. As we continue to maintain our commitment toward a safe and healthy in-store environment, following the CDC guidelines, we owe it to these team members to keep our doors open during this tough time.
The Smoothie King team will continue to be here and will always be a place where you can get a healthier, delicious and convenient meal. Thank you for your support.
March 24th COVID-19 update: Offering Healthy Options in Response to COVID-19
In an effort to help people maintain a healthy lifestyle and support their wellness amid the COVID-19 pandemic, Smoothie King is offering Healthy Reward members free kid's smoothies and an Immune Support Enhancer to add to your favorite smoothie.
With kids out of school and healthy meal options becoming scarcer, Smoothie King is now offering a free, 12 oz. kid's smoothie for any child 12 and under when guests purchase any 20 oz. smoothie or larger using the Smoothie King Healthy Rewards App.
"We understand it's an incredibly difficult time for people to keep up with their healthy and active lifestyles," said Smoothie King CEO Wan Kim. "Guests may not have easy access to healthy meal options, and we have nutritious smoothies made with whole fruits and vegetables to help support their health and wellness. We've also made it as convenient as possible to get our smoothies with drive thru, carryout, curbside pickup, online and mobile ordering options."

"Our number one core value is 'do the right thing,' and we believe these offers fall perfectly in line with that value," said Kim. "The need for healthy meal options is growing each day, and guests are looking for easy access to nutritious ingredients. We are providing those options in a safe and convenient way to help inspire people to live healthy and active lifestyles during this tough time."
Both offers are redeemable at Smoothie King locations nationwide. Guests can order smoothies for carryout and, where available, drive thru or curbside pickup.
For more information on how to download the Healthy Rewards App, please visit www.smoothieking.com/healthy-rewards.
March 17th COVID-19 update: A Note Regarding our Stores
Our Mission is to inspire a healthy and active lifestyle. The safety and health of our community and helping to stop the spread of COVID-19 is our top priority. While our stores remain open, we are taking precautionary measures by temporarily moving to a to-go or carryout model and removing the option to dine-in, in order to limit person-to-person contact.
We recently made Online and Healthy Rewards App ordering available in all stores. This is a great way to order and pay so it is extremely easy to get your smoothie with minimal interaction with other guests. We do ask that you enjoy your smoothie off-premise to further slow the spread of the virus.
We understand it may be difficult to stay on track and find healthy meal options at this time, but rest assured we're here to help you achieve your goals, now and the future.
For the most up to date information regarding Smoothie King's precautions, please visit www.smoothieking.com/coronavirus.
We look forward to helping you on your health and fitness journey. We're all in this together.
March 13th COVID-19 update: A Message to our Guests
Smoothie King's mission is to inspire a healthy and active lifestyle. On behalf of our franchisees we feel it's important to reach out to you about what we're doing in our stores to ensure our guests and team members stay healthy and safe with the recent outbreak of Coronavirus (COVID-19). We always strive to have clean well-run stores but we are taking additional precautions in light of recent events:

Increased the frequency and rigor of cleaning in all stores so we're sanitizing multiple times per day
Re-trained team members to ensure they're maintaining good personal hygiene
Suspended the use of personal, refillable cups
Paused smoothie and snack sampling
To help you stay healthy and active during this challenging time we have the following options available to our guests:

Order online via our app or website and pick up your order using the drive thru (where available) or pick up counter, in order to minimize contact with others.
Uphold our commitment to only blending smoothies made with whole fruits & veggies, real fruit juices and never any artificial flavors, colors or preservatives, to help you on your health and fitness journey, whatever that may be. Check out our Clean Blends Promise and complete no-no list here.

This situation continues to change quickly, we will remain vigilant, continue to monitor the situation and update you regularly. We are grateful for your loyalty and committed to providing you with a great experience. We will do our best to keep our stores open so we can continue to support you and your health & wellness, and only close if it is in the communities' or our team members' best interest.

*some restrictions may apply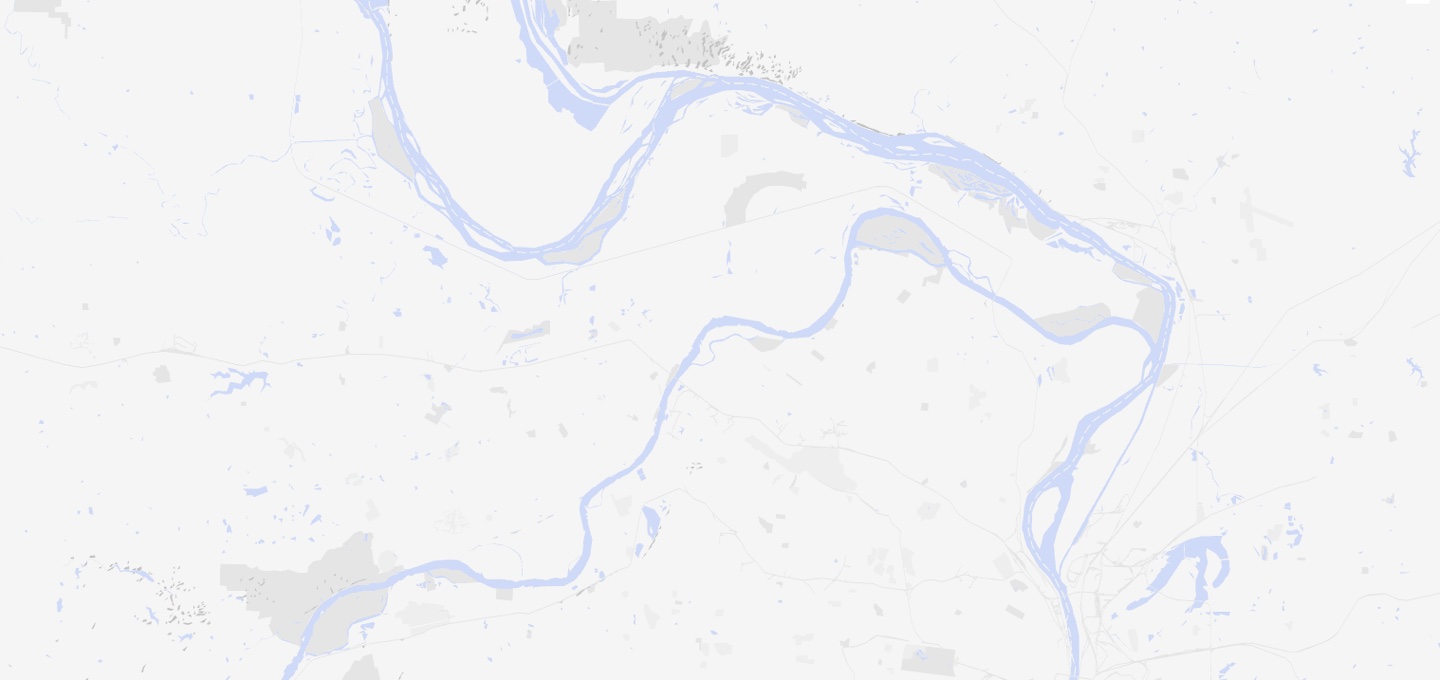 CUSTOMIZE AT YOUR NEAREST SMOOTHIE KING
Try out one of our Smoothie Hacks today. Find a store near you.