Healthy Smoothies for Weight Loss
July 11, 2021
Healthy Smoothies for Weight Loss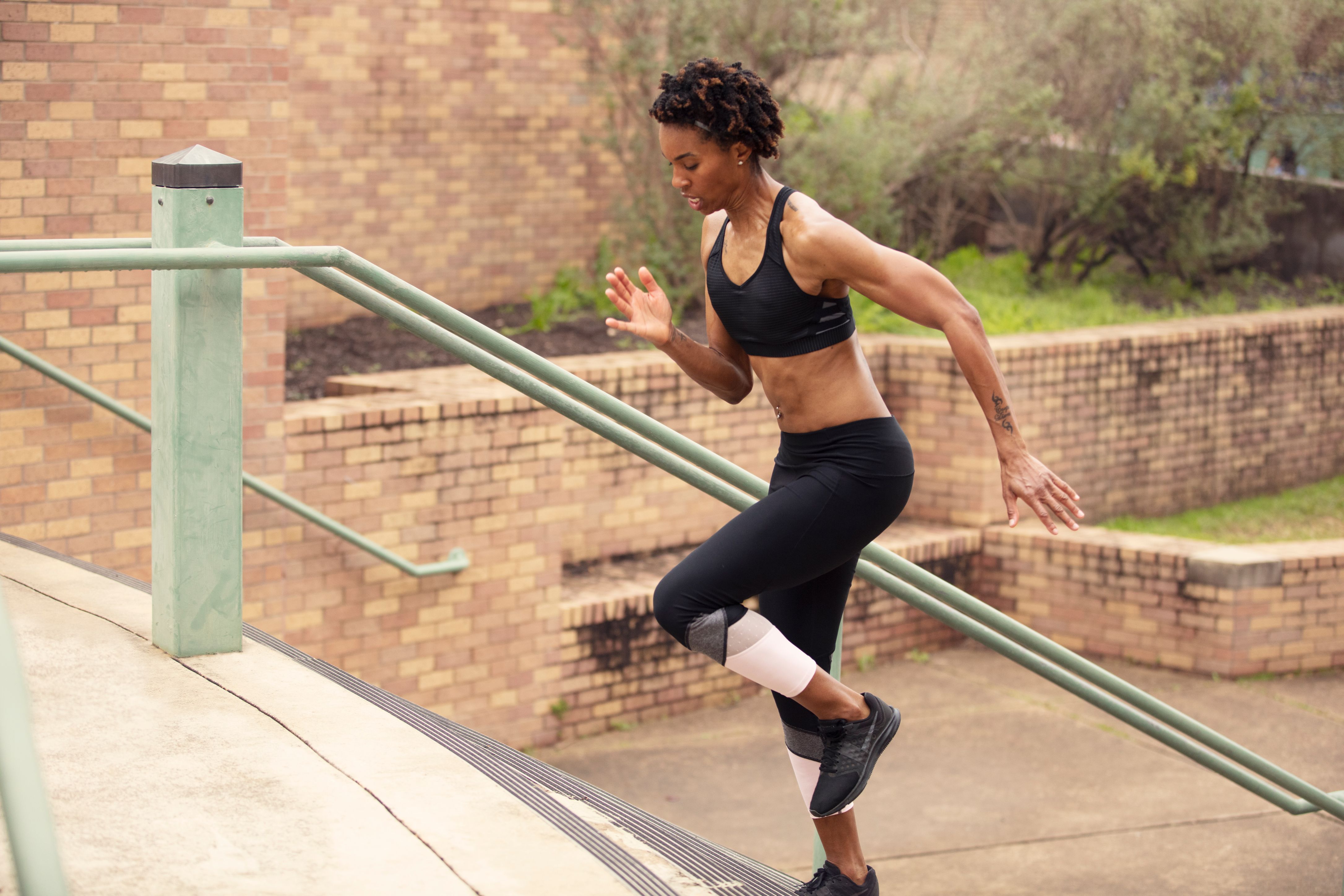 Do you ever wonder if smoothies are really healthy or if they're rebranded milkshakes? Well, it highly depends on the smoothie. Although certain brands press this image of a healthy milkshake, there are smoothies that include ingredients that can support weight loss and overall health, and in all honesty, they're not difficult to make or find. They can still taste delicious while promoting and supporting a healthy lifestyle. At Smoothie King, we want to address what makes up a healthy smoothie (and what doesn't) to help support your weight loss goals.
Cut Out Added Sugar
Carbohydrates are one of the culprits of weight gain – more specifically, added sugar. Everyone needs to be a little sugar-conscious, especially if you're looking to make a smoothie that supports your weight loss goals. It's easy to go overboard with added sugar without even realizing it. Some people turn to flavored yogurts to add some taste and thickness to their smoothie. What people don't realize is how packed many flavored yogurts are with unnecessary sugar – the processed kind, at least.
We suggest sticking to natural sweetness from juices and whole fruits and veggies. Sounds simple, right? That's because it is. Take strawberries, blueberries, pineapple, mango, banana, etc. These are natural sweeteners that contain zero grams of added sugar. Citruses, like lemon, have fantastic flavors while keeping the calories and sugar low. If you're going for a creamy texture, opt for plain nonfat Greek yogurt.
Even protein powders can contain added sugar, depending on the brand. A good rule of thumb when adding any ingredient to your smoothie is to ask yourself two questions:
Is it a whole food?
Does the label say that it has added sugars?
Answering yes to the former and no to the latter will take you far when making a smoothie that supports weight loss. Fortunately, most Smoothie King smoothies have zero grams of added sugars to remove that concern off your plate.
The Fewer the Ingredients, the Better

The more processed an ingredient is, the harder it is to keep track of what you're actually putting into your body. A good rule of thumb here is if you can't pronounce the ingredient, it's better to be safe than sorry and not consume it (we know that's easier said than done when it comes to processed foods at the grocery store). Artificial sweeteners and processed "healthy snacks" can be filled with ingredients that you won't find in a Smoothie King smoothie.
Again, whole foods are always best. Oats, natural peanut butter, fruits, kale, spinach, lemon, and plain Greek yogurt are all fantastic whole-food ingredients to blend in smoothies to support weight loss.as part of a regular diet and exercise program.
Focus on Protein First
Protein is an essential part of a healthy lifestyle. It allows for healthy growth while supporting muscle repair. It fortifies joints and ligaments, and when coupled with proper resistance training and other healthy habits, it is a powerful tool for weight loss. Protein is also a satiating filler that keeps you feeling full longer and can help suppress cravings – all part of a successful weight-loss regimen. Putting protein first, when making smoothies, can help support your weight loss goals.
Smoothie King Leads the Way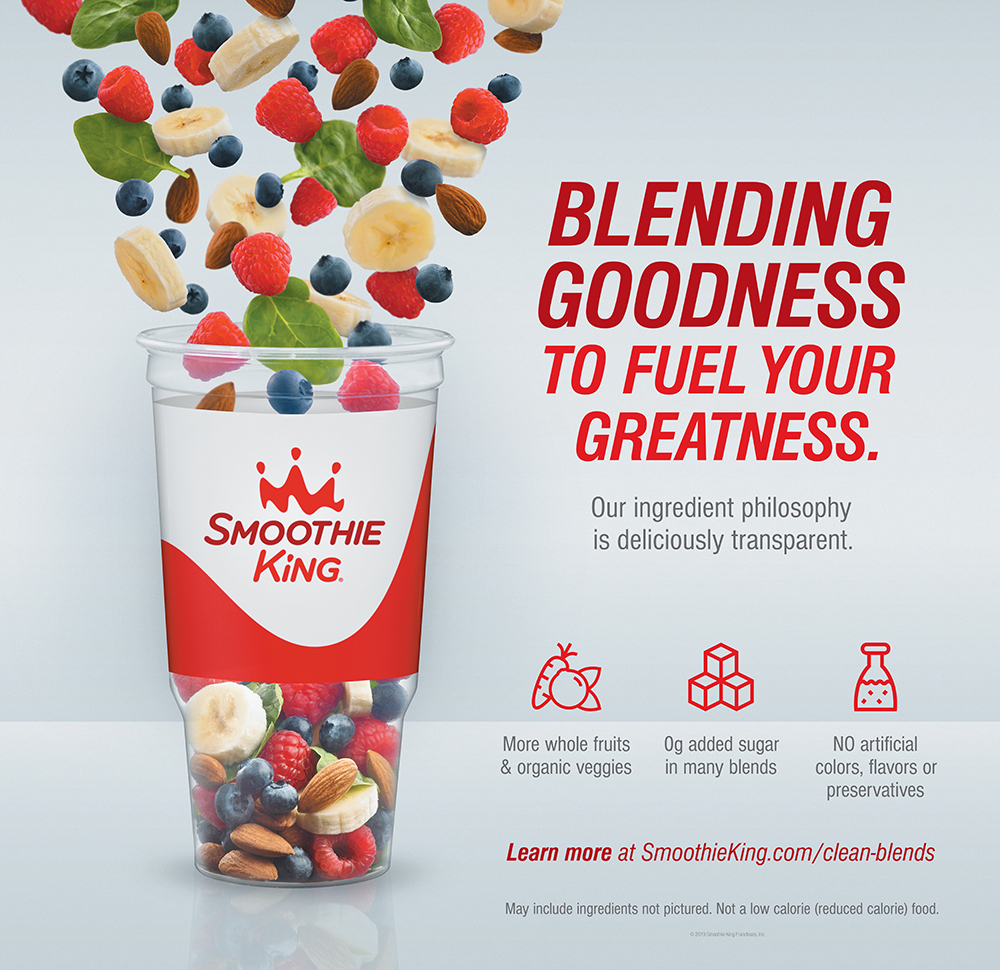 At Smoothie King, we take great pride in what ingredients we use, keeping the above principles in mind when blending each smoothie – especially those geared toward supporting weight loss. We understand the importance of avoiding added sugar, keeping ingredients simple, and putting protein first. We are people who hold true to our promise. Below, you can find two simple, delicious smoothies we blend daily. We can't say that our smoothies automatically guarantee weight loss, but they can certainly help support your weight loss goals when added to a proper diet and exercise regimen. See for yourself.
Ingredients: Bananas, Pineapples, Mangoes, Greek Nonfat Yogurt, Apple Pineapple Juice Blend, Pear Passion Fruit Juice Blend, Nonfat Milk, Protein Blend, Fiber Blend Enhancer
Nutrition Information per 20 ounces: 280 calories, 1g fat, 61g carbs, 13g protein, 0g added sugar
Ingredients: Organic Kale, Organic Spinach, Organic Ginger, Mangoes, Bananas, Gladiator® Protein Vanilla, Lean1™ Vanilla Protein, Protein Blend, Fiber Blend Enhancer, Apple Pineapple Juice Blend
Nutrition Information per 20 ounces: 240 calories, 2.5g fat, 46g carbs, 15g protein, 0g added sugar
We Care!
Through our Stay Slim smoothie category, we are committed to helping everyone reach their fitness and health goals. We understand that a healthier life is a happier one. Find a location near you and come in and see how much our team is committed to helping you rule the day.